Original oil on board, dated 1884.
Monogrammed lower right by John Lübschitz (1858-1941). Listed artist, well-known for portraits and landscapes. Educated at the Royal Academy of Fine Arts in Copenhagen, 1876-82. Study travels to Norway, Paris, Germany, Sweden. Lived in Paris 1893-1898. Exhibitions since 1882. Represented in Sorö and City Museums.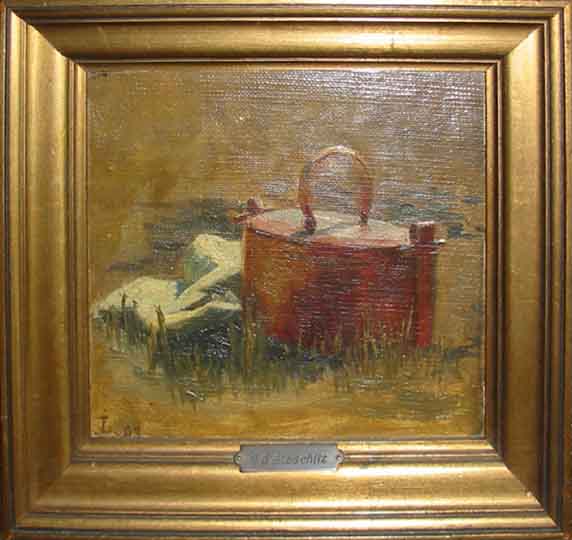 Very good condition, no holes, repairs, tears.
Frame is in very good condition with some minor signs of age. Attached is the plaque with the name of the artist.
Size: 7" by 6.5", add 2" for the frame.